Welcome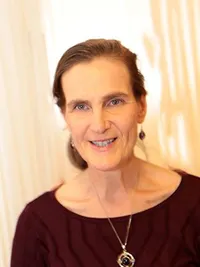 ~ DR. FITZPATRICK IS NOT CURRENTLY ACCEPTING NEW PATIENTS. ~
Sometimes we know happiness and peace in life. At other times, life hurts! Whether your pain began with loss, illness, injury, or unwanted thoughts and emotions, I will work with you to build a path from suffering to well being. Over a 35 year period I have offered psychotherapy in private practice, taught psychology in a medical school, served as CEO of a non-profit behavioral health agency. Through these experiences, I have developed a broad set of change tools to offer, drawing from the Mindsight, CBT, trauma focused, attachment and DBT traditions of Western psychotherapy.
I also offer a variety of Buddhist derived interventions, based on my own 40 year practice of Buddhism. Combining Western therapeutic methods with calm abiding, insight and compassion practice can be an especially potent recipe for growth and healing. We all know that unwanted emotions and dysfunctional habits of thinking and behavior can stem from difficult past experiences. Western psychotherapy and Buddhism offer wonderful, complementary methods to recover from painful past experience.
In our work together, we may come upon a source of suffering which lies deeper than your painful thoughts, emotions, and the past experience that shaped them. Often the deep roots of suffering lie in life's big questions such as, Why is there so much pain in life? How can we claim health in a world that is so often unsafe? What is the meaning of a life that will end in death? It is here that therapeutic methods derived from Buddhist meditation shine. Offering no preset answers , these methods guide us to explore the essential nature of our mind, and so to develop a personal worldview embracing safety, kindness and resilience.
I work best with individuals who are motivated to make lasting change, carrying skills and insights from our sessions into daily life. I have only a few openings at this time. If you would like to discuss working together, please EMAIL me through the Contact tab. To learn more about my background and services provided, please explore the other tabs on the side bar of this Welcome page.